Leadership Development Programs in Canada

One Leadership Development Program to Connect ALL Levels of Leaders
Connections Leadership Journey is an 8-module comprehensive approach to leadership development. This program focuses on the role of an authentic leader in connecting with team members through intentional communication, coaching, employee development, change and conflict management.
Certificate Program
Custom Program for Organizations | Open Enrolment Program for Individuals
Classroom & Live Virtual
Facilitated by Subject Matter Experts
Flexible Design & Delivery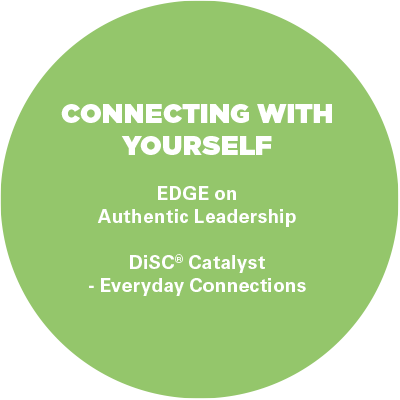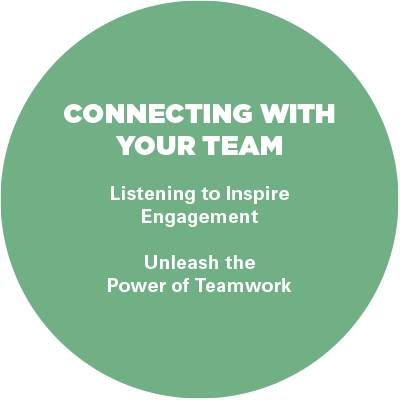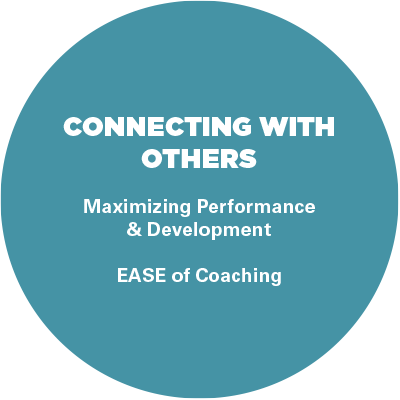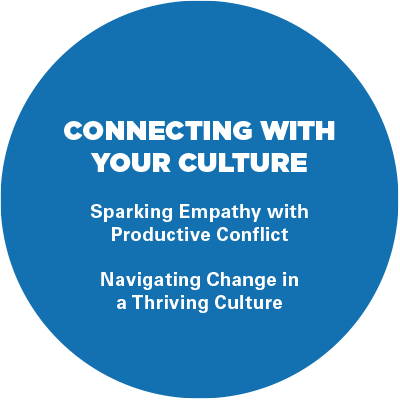 Explore the elements of Authentic leadership to build a strong, trust-based culture.
Employ DiSC® assessments to gain insights about your talents in the workplace, and learn how to flex and adapt to meet the needs of team members.
Understand how listening is instrumental in coaching and building trust. Explore how the pillars of engagement create a thriving culture.
Balance results-driven leadership with relationships to build a high performing team using personal assessments for team effectiveness and The Five Behaviors.
Learn how to give clear, specific instructions, follow up with feedback and engage in a collaborative approach to employee development.
Create a coaching mindset by employing practical coaching tools and processes to unleash the potential of each employee.
Improve self-awareness using an Everything DiSC® Productive Conflict assessment to gain insights about what triggers you and to learn how to curb destructive behaviors so conflict becomes productive.
Communicate change initiatives supported by a thriving culture that supports and inspires employees through the transition.
Leader's Guidebook
Module Guidebooks
Journey Notebook
Journey Markers
Personalized Assessments
Everything DiSC® Workplace (or Agile EQ) on CatalystTM
Everything DiSC® Productive Conflict
The Five BehaviorsTM Personal Development
Optional Books
The Five Dysfunctions of a Team, written by Patrick Lencioni
Leadership by Engagement, written by Kathleen Redmond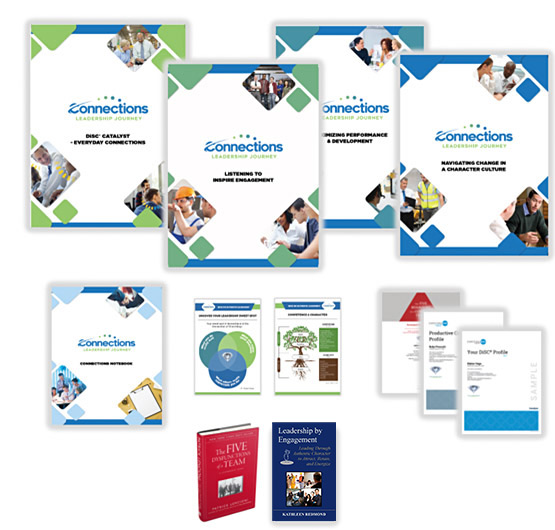 Available for in-house facilitators and consists of Everything DiSC® Train the Trainer and Connections Leadership Journey Certification. A pilot program may be scheduled for up to 20 participants.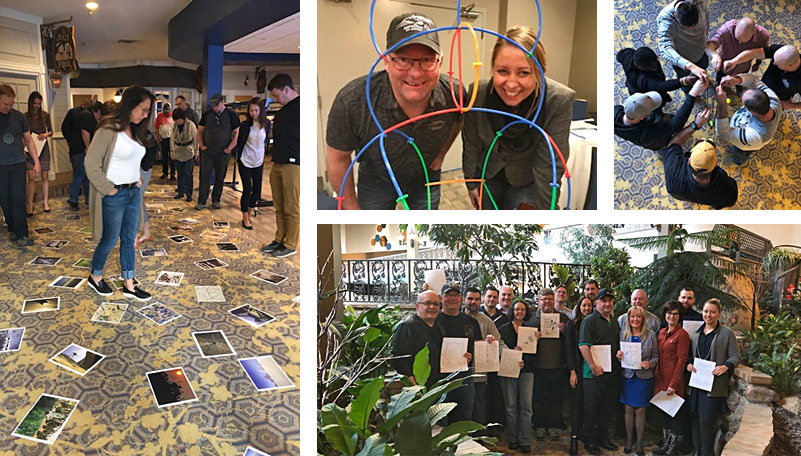 Donna Bailey, Board Member, Canadian Credit Union Association
"Connections Leadership Journey is exactly that, a way to consider and learn about the key elements that any leader needs to excel at, and to add insights to their personal leadership journey. "
Tammy Priddle, President & CEO, Deer Lake Regional Airport Authority
"Connections Leadership Journey allowed me to reflect on how I show up as a leader, how I can inspire and support my team and organization to be the best it can be. The Learning Edge team demonstrated professionalism and an incredible level of knowledge and skill. I would recommend this program for leaders who are at any stage of their career."
Evi Uzuhai, Senior HR Generalist, Westoba Credit Union
"  It is my pleasure to strongly recommend the Connections Leadership Journey. The structure and planning of the entire program is very good. The support and lessons taught is super helpful for new and aspiring leaders."
Jennifer Isaak, Member Service Representative Supervisor, Weyburn Credit Union
"I would highly recommend the Connections Leadership Journey through the Learning Edge. Denise and her team of facilitators are knowledgeable, approachable, professional, kind, open, and honest. Through their leadership they demonstrate what is taught throughout the course. Whether you are a seasoned leader or new to leadership, whether in a formal or informal leadership role, there is lots to be learned from this course. This course has helped me learn about what it takes to be an authentic leader who inspires engagement, unleashes the power of teamwork, maximizes performance and development, and how to be a coach who knows how to have productive conflict and build a character culture. It was worth every penny and every minute and I'm a better person, mom and leader because of the Learning Edge. Thanks Denise and team! "
John R. Field, Broken Arrow Coaching & Consulting
"An excellent, comprehensive leadership program. It is very well laid out, practical, and easily implementable. The material is presented by passionate, well-experienced, and caring presenters. You will not be disappointed! It is worth every moment of your investment."
Marliss Meckling, Senior Manager of Member Experience, Weyburn Credit Union
"It was a great way to make connections and learn how to not only be a more effective leader, but person."
Dorothy Downs, Executive Director of Forest City Film Festival & Forest City Youth Film Festival
"This program took me to the next level in thinking about managing the quickly growing team at the film festival. It helped me to learn about leadership skills and tools that I didn't know about. I think that whatever level your leadership skills are at, there is a lot that can be learned in the Connections Leadership Journey. "
Lucinda Smolinski, Human Resource Manager, Fast Genetics
"This training session was enlightening. It not only helped me in my professional life, but gave me skills that I can use in my personal life. "
Cameron Chapman, General Manager, SSR Mining-Seabee
"This Connections leadership program was professional, effective, fun and designed for all Front Line Supervisors."
Tap/hover below to learn more:
The Learning Edge Facilitation
Certifying In-House Facilitators