5 Behaviors of a Cohesive Team
Unlock Your Organization's Untapped Potential

The Five Behaviors® offers adaptive, research-validated testing that gives participants precise and personalized and personalized results that deepen their understanding of self and others. Combined with Patrick Lencioni's model of Trust, Conflict, Commitment, Accountability, and Results, both teams and individuals are able to transform culture and rise together.
The Five Behaviors® Model
The Five Behaviors® Model, based off Patrick Lencioni's best-selling book The Five Dysfunctions of a Team, enables people and teams to get results while simultaneously creating a collaborative, more enjoyable work environment.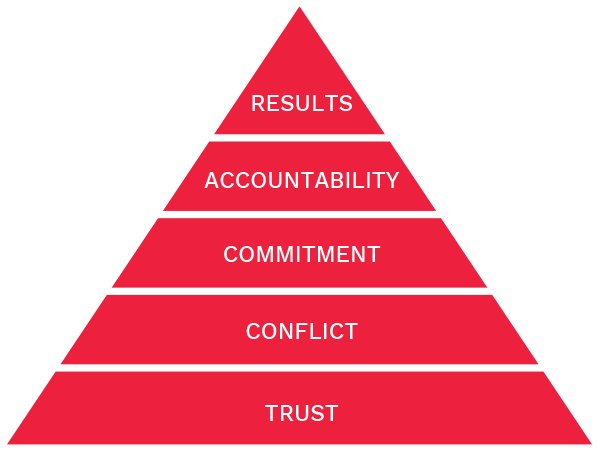 To be truly cohesive, we must:
When team members are genuinely transparent and honest with one another, they are able to build vulnerability-based trust.
Engage CONFLICT Around Ideas
When team members build a foundation of vulnerability-based trust, they are able to engage in unfiltered, constructive debates of ideas.
When team members are able to offer opinions and debate ideas, they will be more likely to commit to decisions.
Hold One Another ACCOUNTABLE
When everyone is committed to a clear plan of action, they will be more willing to hold one another accountable.
Focus on Achieving Collective RESULTS
The ultimate goal of building greater trust, conflict, commitment, and accountability is one thing: the achievement of results.
The Five Behaviors provides impactful virtual and classroom learning experiences that help people, teams, and organizations achieve new levels of effective collaboration and teamwork.
The Five Behaviors® Solutions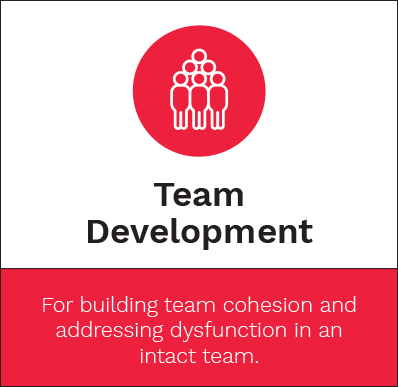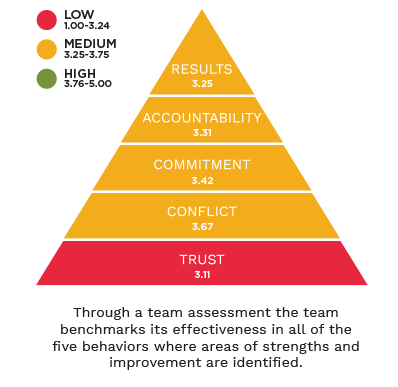 Best Solution For:
Building team cohesion
Resolving dysfunction and building team principles
Leadership and development teams
Teams that have been established for 6+ months
Small-medium sized teams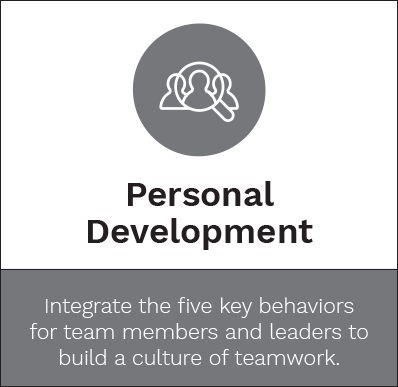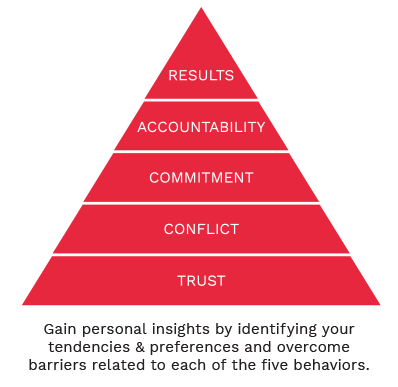 Best Solution For:
Creating and scaling a culture of teamwork and collaboration
Any employee at all levels of an organization, including managers or team leaders
Large teams, cross-functional teams, matrixed teams or departments
Individual coaching or mentoring
Participants receive results in the form of a personalized profile combined with a powerful virtual or classroom learning experience that ensures a positive and lasting transformation to the team dynamic.

Research-validated behavioral assessment
Precise, customized results

Personalized content
 Clear, approachable information

Engages and educates participants
 Interactive, facilitator-led training
 Designed for virtual and classroom
 Customizable to fit your team's goals

Comparison Reports
In addition, the Team Development Solution receives a Progress Report 6 months following the program to measure progress.
The Five Behaviors is part of the Wiley Family, fueled by 200+ years of publishing excellence.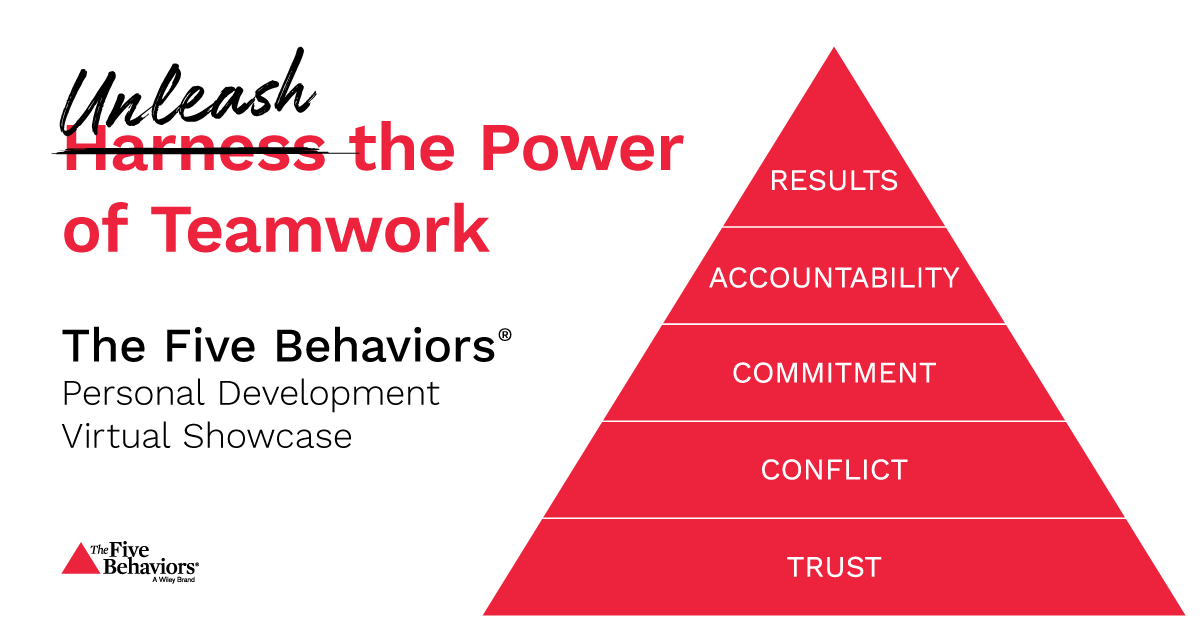 Complimentary Virtual Showcase: Unleash the Power of Teamwork
May 24, 2022
6:00pm-7:00pm ET
Learn a new way to "team" and empower your entire organization by attending our new virtual showcase and receive a FREE Personal Development assessment to try for yourself—register today! #TheFiveBehaviors
Tap/hover below to learn more:
The Learning Edge Facilitation
Certifying In-House Facilitators