Employee Engagement Surveys in Canada
Understand Your Employees' Needs And Concerns
The Learning Edge has partnered with Newmeasures to present Employee Engagements Surveys that help leaders quickly identify how to improve employee engagement within the context of the work they are already focused on.  
What the Survey Measures:


Conditions to Do Best Work




ThE NEWMEASURES DIFFERENCE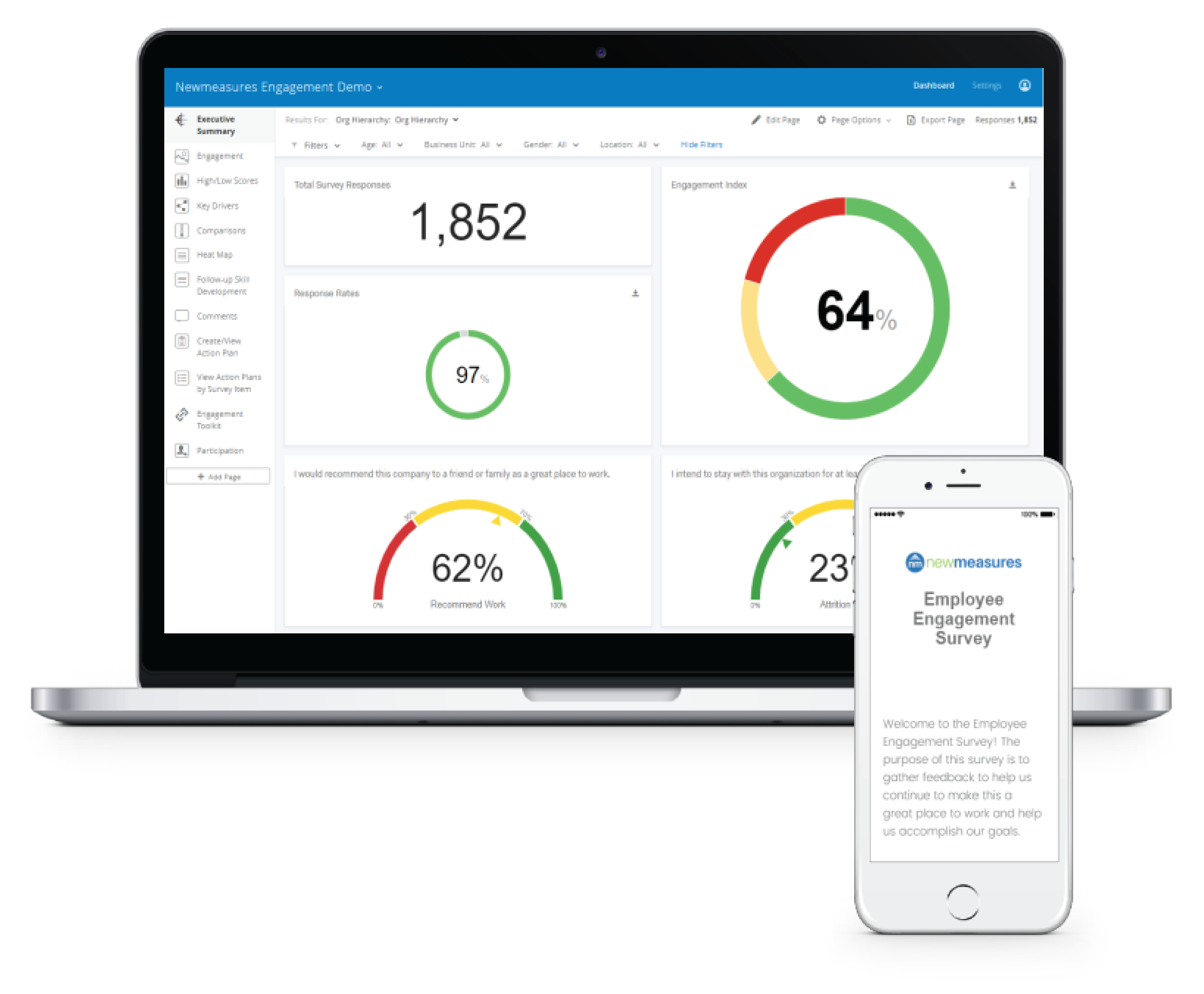 Customize Survey to Align with Priorities
Starting with Newmeasures validated engagement survey, an Industrial Organization Psychologist will help you customize your survey items to address what you are focused on as an organization.
Flexible Survey Administration & Reporting
Administer surveys online, via mobile, text or kiosk. Customize reporting based on user roles that provide options for simple overviews for leaders, or deep dives for more thorough analysis.
The Newmeasures database includes responses from approximately 1.3 million employees from 1,200 organizations. We'll compare your organization's survey scores to relevant benchmarks, but, more importantly, we'll track year-over-year trending so you can see you progress over time.
Strategic Action Planning
Supported with best practice recommendations, Newmeasures Consultants will teach leaders how to action plan in a way that improves engagement AND has an impact on strategic goals. 
Tap/hover below to learn more:
The Learning Edge Facilitation
Certifying In-House Facilitators